Complete Solutions and Wennstrom develop and work with solutions for liquid fuels, e-mobility and wash systems. On 30 August, Wennstrom purchased a majority stake in Complete Solutions.
CEO of Complete Solutions ApS, Søren Vejle-Cassøe, sees the partnership as a great opportunity for the company to keep on growing: " In just a few years, Complete Solutions has managed to gain a strong position in the market, a fact of which we are proud. Now is the time to add more muscle to the company and accelerate the plans for growth. Together with Wennstrom, we can do this!" says the ambitious director of the Hobro company, which has grown from zero to eight employees in just a few years.
THE PARTNERSHIP STRENGTHENS THE BUSINESS OF BOTH COMPANIES
Wennstrom is known as a solutions and service provider in the market for storage, distribution and refuelling of liquid fuels and electricity and wash systems throughout the Nordics. " With Complete Solutions, Wennstrom adds design and engineering to our offering and comes closer to our ambition to be a one-stop-shop for our customers. Existing and future customers can turn to us for all stages of their projects. We are really looking forward to having Søren and his talented employees join the team at Wennstrom", says CEO Ulf Ekelund.
The agreement gives both companies broader competencies and enables them to move faster on tasks, even beyond national borders: " By becoming part of Wennstrom, we will have access to more know-how in the areas of liquid fuels, e-mobility and wash systems. Another advantage is that we partner with a privately owned family business just like ours. This means that we share a set of values that our customers already know us for.
SØREN VEJLE-CASSØE CONTINUES AS CEO
Although Complete Solutions is partnering with a strong player, there will be no major changes for customers, partners and employees or the targeted markets: "We are still called Complete Solutions, we will still focus on consulting, design, project development, industry and architecture, from idea to completed building. We will continue to serve our customers at the same high level as before, says Søren Vejle-Cassøe and adds: – Even as we grow, we must continue to do a good job. We have always said that it should be fun to be busy, and we will never compromise on that. The partnership will enable us to have an ever cooler and developing workplace.
Complete Solutions
Complete Solutions is a consulting company employing architects and engineers and provides project management for the completion of buildings in Denmark, Sweden, Norway and Germany. In the product portfolio are, amongst other things, refuelling sites, car washes, industry installations, riding arenas, industrial tanks and single-family houses. The firm handles everything from 3D visualizations to government processing and fire consultancy.  The company is located in Klejtrup, between Hobro and Viborg, and has existed since 2018 and is specialized in turnkey contracts.
Wennstrom Group AB
The Wennstrom Group with more than 300 employees, is a leading supplier of solutions and services for storage, distribution and refuelling of electricity and fuel at filling stations, as well as wash systems, in the Nordics. The company, founded in 1917, has service technicians throughout Denmark, Finland, Norway and Sweden. Wennstrom has, in addition to Complete Solutions, a majority stake in three companies in Denmark: Wennstrom Solutions & Service (liquid fuels) with headquarters in Herning, Wennstrom Wash Systems (wash) with headquarters in Køge and Dansk El & Teknik (e-mobility) with headquarters in Odense.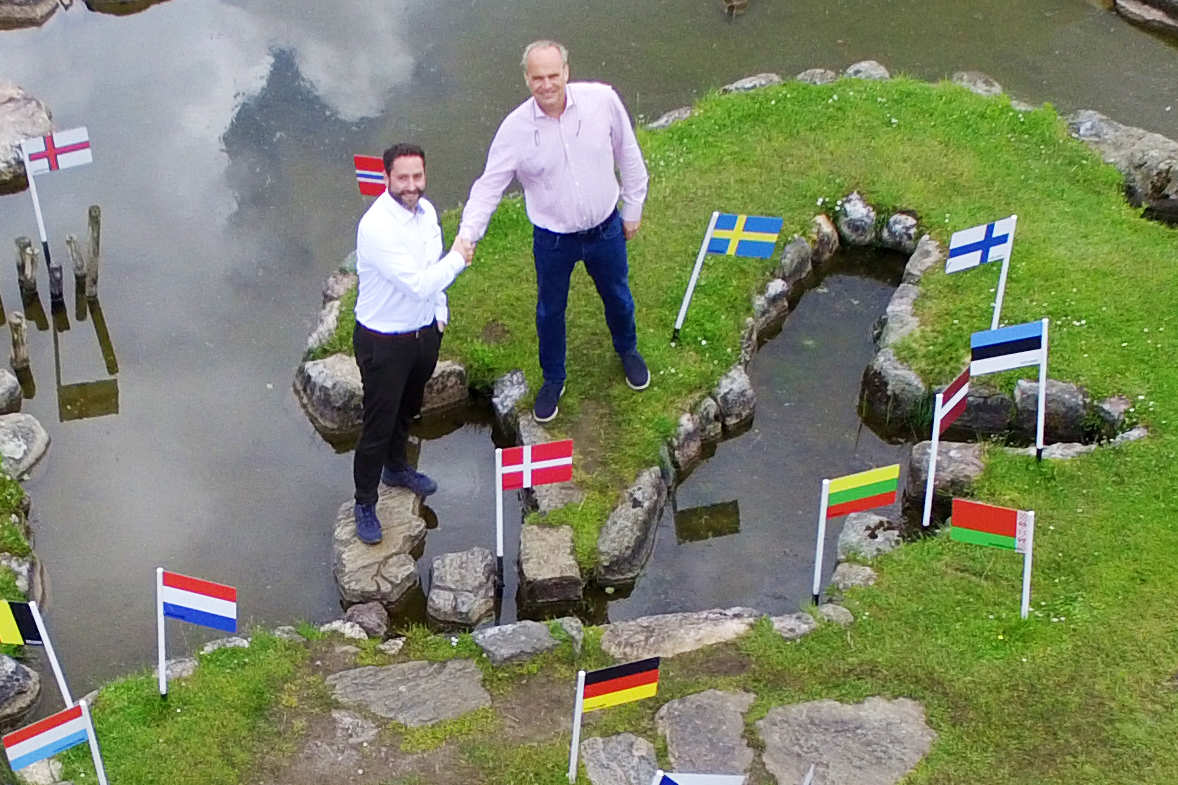 Søren Vejle-Cassøe has sold a majority stake in Complete Solutions ApS to Wennstrom Group AB. However, all activities will continue as before with Søren as CEO. (Søren Vejle-Cassøe to the left and Ulf Ekelund to the right)