Wennstrom invests in E-sia system web services
On September 1st, Wennstrom acquired the sales rights for E-sia system, a web service for digital hazard analysis and critical control points (HACCP).
"E-sia system is a widely used, user-friendly web service for monitoring and following up compliance to laws and certification requirements within a number of different branches. The incorporation of E-sia's product and staff gives us the advantage of Wennstrom's larger organisation and resources for developing and marketing E-sia system" comments Morgan Strömberg, Marketing Manager of E-sia System at Wennstrom (former managing director of E-sia AB).
"The expansion also enables Wennstrom to offer our customers more comprehensive IT-solutions and services in the future" says Ulf Ekelund, CEO of the Wennstrom group. All existing customers and resellers will continue with present contracts and terms.
E-sia AB has developed E-sia system (www.esiasystem.com) and has expertise in the designing digital templates for control routines in all types of businesses. The web service E-sia system offers digital templates for monitoring and following up compliance to laws and certification requirements for:
• Management systems according to ISO-standards
• Work environment
• Fire prevention
• Maintenance and service
• Food safety
• Continuity plans
• Crisis plans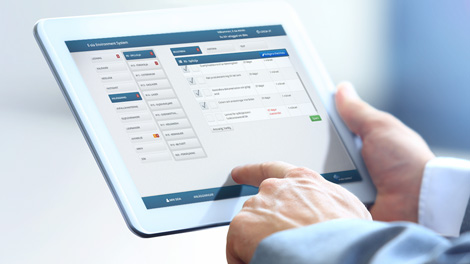 For more information, please contact:
Morgan Strömberg
Marketing Manager E-sia system, Wennstrom Flow Control AB
+ 46 709 54 91 01
Niklas Ekman
Quality developer E-sia system, Wennstrom Flow Control AB
+46 761 30 39 70
Ulf Ekelund
CEO Wennstrom Group
+46 227-410 40