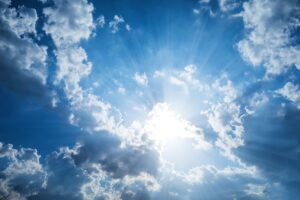 Today's focus is on the transition to a climate neutral society with new fossil-free fuels and Wennstrom is actively implementing sustainable solutions for new and existing infrastructures.
Wennstrom's current operations are mainly focused on the traditional market for liquid fuels where the future is met through intense development of fossil-free fuels that have an important role to play on the way to a sustainable society. Here our roots are strong, this is the basis of our business and together with innovative partners and suppliers we continue to deliver solutions making a positive difference to safety and the climate.
The electrification of transportation is commonly accepted as an important part of the green transition and requires charging infrastructure for vehicles fuelled with electricity. In Norway, the electrification of road transport has long been a prioritized route to lowering CO2-emissions and through Wennstrom Norway we have gathered a lot of experience in this field.
The Nordic companies within the Wennstrom group have formed a strong e-mobility team delivering solutions based on cooperation with established suppliers of hard- and software for charging infrastructure. We have won large contracts to solve electrification of heavy vehicles such as buses and trucks. This is where we have experience and competence, this is where we thrive!
We deliver solutions. We offer everything from design and consultation to project management and installation. We go all the way with our customers and want to drive development together with them.
Service is in our DNA. Our competent technicians are geographically spread throughout the Nordics delivering great service on time. Our guiding stars are high availability and operational reliability during and after warranty.
To signal the operations described above we have decided to change our company name from Wennstrom Fuel Systems to Wennstrom Solutions & Service.
The transition to a more sustainable society is here now and challenges existing, traditional business models and techniques. Wennstrom is a competent and reliable supplier and partner that can help you drive the change.
Ulf Ekelund
CEO Wennstrom Group
The company's registration number and contact details are unaffected by the change of name.